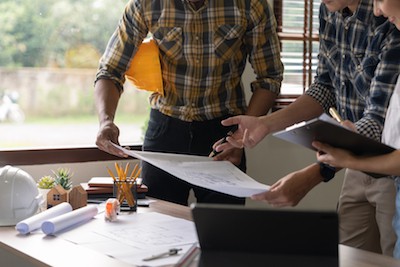 15 May

Do You Need An Inspection Before You Get The Home Loan
Are Home Inspections Required To Get A Home Loan?
Buying a home is an exciting time in life, but it can also be overwhelming if you don't know what to expect. One of the most important things to consider when purchasing a home—especially one with a loan—is whether or not you need an inspection before signing all the paperwork and agreeing to the loan. A lot rides on your property's condition; from its safety features to its ability to meet lending requirements. That's why having an experienced inspector look over everything could save you stress later down the road.
But the question is, do you need an inspection before you get the home loan? While most lenders don't officially require a home inspection, it's highly recommended. An inspection can give you a better picture of the home's condition, and any issues it might have that could affect your loan. Additionally, a good inspector will be able to detect repairs that may not be immediately visible to the eye but could impact the value of the home should you decide to sell in the future. In this blog post, we'll go over just how vital that pre-purchase inspection is for potential homeowners so that you know exactly what needs doing prior to getting your mortgage. Let's dive in!
Overview Of Why Home Inspections Should Be Done Before You Get A Loan
Buying a home is an exciting milestone for many, and it's understandable to get caught up in the process. However, it's important not to overlook the importance of having a home inspection before finalizing a loan. A thorough inspection can uncover potential issues and hazards that may be expensive to repair or could pose safety concerns, such as a faulty foundation or leaky roof. By taking the time to have an inspection done, you can negotiate repairs with the seller or back out of the deal altogether if necessary. Ultimately, a home inspection provides peace of mind and ensures that you're making a sound investment. So, before you sign on the dotted line, consider scheduling a home inspection – you won't regret it.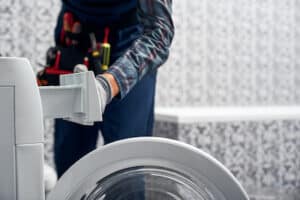 Types Of Home Inspections And What They Are Intended For
If you're in the process of buying a home, it's important to get a home inspection to ensure you're not only getting a good deal but also getting a safe place to live. There are several types of home inspections, each designed to detect different issues that could be present in the home. For example, a general home inspection will cover the overall condition of the home and its major components, like the plumbing, electrical, and HVAC systems. Other types of inspections may focus on a specific area or system, such as a roof inspection or a septic system inspection.
Benefits Of Getting An Inspection Before You Get The Home Loan
Before applying for a loan, it is important to get an inspection of the property you plan on investing in. Doing so can provide you with many benefits that can save you money and headaches in the future. Getting an inspection before committing to a home loan is a smart decision because it can
Help you make a more informed decision about the purchase
Uncover any potential health or safety hazards that need to be addressed
Give you a better understanding of the property's condition, so you know what kind of repairs may need to be done
Allow you to negotiate with the seller or back out of the purchase if necessary
Common Issues That Can Be Found During A Home Inspection
Buying a home is a huge milestone for most of us. But before sealing the deal, it is important to conduct a home inspection. A home inspection helps you identify any issues that may not be visible to the untrained eye. The inspection usually covers the roof, foundation, electrical system, plumbing, HVAC, and other areas that can pose problems. Some common issues that can be found during a home inspection include leaks, malfunctioning systems, damaged roofs, poor insulation, pest infestations, and unsafe electrical wiring. Identifying these issues beforehand can help you make an informed decision about the home and potentially save you thousands of dollars in repair costs.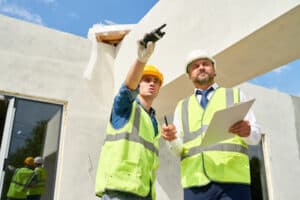 Steps To Take When Looking For A Home Inspector
When you're purchasing a property, it's critical to enlist a competent home inspector to assess the condition of the house thoroughly. But with so many home inspectors to choose from, finding the right one can be difficult. Here are a few steps to guide you in your search.
First, check to see if the inspector is licensed and insured.
Then, ask for referrals from family, friends, or your realtor.
Next, inquire about the home inspector's experience, credentials, and any training they've received. You should also inquire about the services provided in the home inspection and the duration of the inspection.
Finally, ask for a sample inspection report to see if the inspector provides a detailed report.
Other Steps To Take Before You Get The Home Loan
In addition to getting a home inspection, there are several other steps you should take before committing to a home loan. These include:
Reviewing Your Credit Report: Before applying for a loan, it is important to review your credit report and make sure all information is correct. Having good credit will give you more options when it comes to getting a loan and make the process easier.
Get Pre-approved: Getting pre-approval from a lender will give you an idea of how much you can borrow and what kind of interest rate you may receive on the loan.
Get Competing Offers: Once you've received pre-approval, it's a good idea to shop around and get competing offers from other lenders to make sure you are getting the best rate.
Hire A Real Estate Lawyer: If possible, it is always recommended to hire a real estate lawyer before closing on a loan. They can help you understand any legal documents associated with the loan and protect your interests.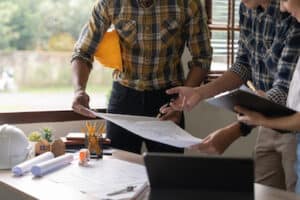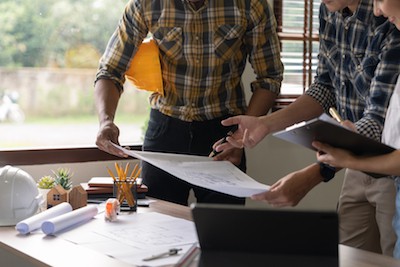 The Bottom Line
Although a home inspection may seem like an added expense when considering a loan, it can be extremely helpful in finding problems that could turn into costly repair jobs or in helping you find the best loan for your needs. Taking the time to do an inspection can save you a lot of money and headaches over the life of your home. It can also provide peace of mind knowing that your new home is safe and up to code.
So if you are considering whether or not you need an inspection before you get the home loan, the answer should be yes. Even if it is not required or even if the home you buying is new; having an inspection will help you understand the condition of the home and negotiate with the seller or back out of the purchase if necessary. Taking these steps can ensure that you make an informed decision about the loan and protect your financial interests. Good luck and happy home-buying!
Related Questions
What is the difference between a home inspection and an appraisal?
A home inspection evaluates the condition of a property, while an appraisal determines its market value. Inspectors assess any issues that could affect the safety or livability of the home, such as structural damage, plumbing problems, electrical wiring, or pest infestations. An appraiser, on the other hand, looks at things like location, size, and features to come up with an estimated value of the home.
Is a home inspection required for first-time home buyers?
No, a home inspection is not required for first-time home buyers. However, it is highly recommended as it can help reveal any issues that could turn into costly repairs and give the buyer peace of mind that the house they are buying is to code and safe to live in.