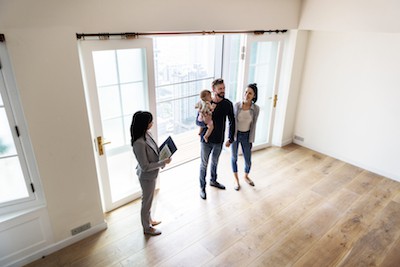 11 Mar

Top Things To Look For When Buying A House?
What To Look For Before You Buy A House
It's a big step to take – buying a house. You want to make sure you're getting the right property for your needs, so it pays to arm yourself with knowledge before committing. With all the costs involved and regulations in place, there are certain factors that should be taken into consideration when deciding on the perfect home or investment property. So, what are the top things to look for when buying a house?
Location
Condition Of Property
Layout Of Home
Exterior Features/Condition
Future Potential
Maintenance Costs
Now that we know what to look for, let's dive into more detail about how to look for these things and why they are crucial to investigate before you buy a home.
Location – Consider Neighborhood, Schools, And Amenities
When looking to buy a house, the location is key. Take into consideration the neighborhood it is in, what schools are nearby, and what amenities are close. A great local school or reliable public transportation could add value to your property. It is also beneficial to look for what activities are in the area. If you're near parks or shopping centers that can make your life much easier and enhance your lifestyle. Make sure to do your research before buying a house; look online for what people say about living in certain areas and what crime statistics look like so that you can find a safe and peaceful place to live.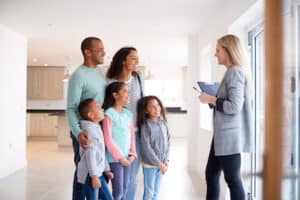 Condition- Check For Structural Or Plumbing Issues
Before deciding to buy a home, it's important to thoroughly check the existing condition of the property, particularly when it comes to any potential structural or plumbing issues. The last thing you want is to invest in a house just to find out there's serious damage preventing you from ever feeling comfortable and safe in your new home. Taking the time to check for any preexisting plumbing or structural damage before purchasing can save yourself a great deal of stress and frustration further down the line – after all, your dream home should be something that meets all of your needs!
Layout- Make Sure It Meets Your Needs
Before you buy a new home, it's important to consider the layout of the property – is it meeting your needs in terms of size, the number of bedrooms, and storage space? You want to make sure that what you're investing in will house all your family comfortably and has enough storage for all your belongings. Also, take note of bathrooms and if there are enough and the right size your family needs. Take the time to envision how you'd use the home layout before you start packing up and moving – this could save you a lot of time and hassle if the place isn't quite right for your family after all.
Outdoor Features – Will It Provide You Comfort And Safety?
When buying a house, you'll want to take the time to consider outdoor features that can add value. Look for things like lush grassy areas, patios or decks, outdoor seating and entertaining spaces, landscaping elements such as trees or flowering plants, and any other feature that can make your outdoor space inviting. Also, safety additions like security cameras, lighting, and fencing may be important to you as well. Features like these are not only aesthetically pleasing but can offer additional value to your home too! If there's something specific in mind that you would like to have outdoors, it could be worth investing in installing items when you move into the house. Doing so will help ensure that you're getting the most out of both your time and money.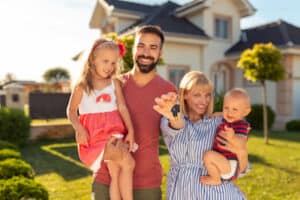 Future Potential – Assess How Home May Resell
Before buying a house, it is important to consider the future potential for increasing its long-term value. Improving the home's energy efficiency and making smart renovations can be a great way to add additional living space and increase property values down the line. From building an addition to the home or converting a basement into a family room to updating fixtures or modernizing aging appliances, these investments now could pay off handsomely in the future. In addition to you living there, will it be an easy re-sell if you needed to move? It's also worth considering any potential zoning changes that may alter what types of improvements are allowable before proceeding with renovations.
Cost To Maintain– Be Aware Of Associated Costs
Before you commit to buying a house, be sure to look for any potential additional costs to maintain it. These may include landscaping, painting, roof replacement, and basic repairs like plumbing or heating. When inspecting the property to make this determination, consider calling in a qualified professional to help identify less obvious issues such as mold or age-related deterioration. A thorough home inspection beforehand can help you plan out necessary repairs to budget best for your purchase.
What To Look For Before Renting A Property
While this article was about preparing to buy a home, what if you're planning to rent a property? Here are some key things to look out for:
Location – is the property located in a safe and desirable area or neighborhood?
Pet friendly – if you have any furry friends, make sure that your rental agreement allows pets.
Amenities – check out the amenities and facilities available in the area. Are there good schools, public transport links, supermarkets, etc.?
Maintenance – are repairs and maintenance taken care of by the landlord or will you have to pay for them?
Rent prices – compare rental prices in the area to ensure that what you're paying is fair and reasonable.
Terms and conditions – read through the rental agreement carefully to familiarise yourself with the landlord's expectations.
By considering these elements, you can ensure that your next rental property is a great match for your family. Doing so will help minimize potential problems down the line, so it's worth investing some time to make sure that you're making the right choice.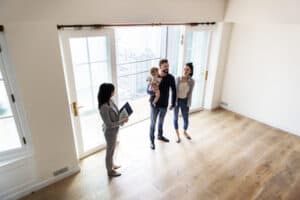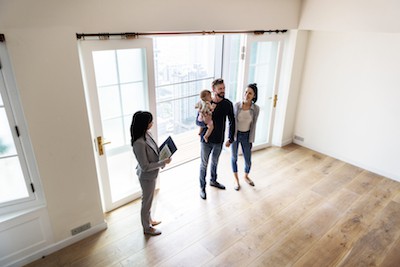 The Bottom Line
When looking at a new home, there's no shortage of factors to consider. From the location to the condition and layout of the property, it's important to take all these aspects into account when deciding whether or not a home is right for you. Ultimately, it comes down to striking the right balance between affordability, comfort, and potential future growth — something only you can decide. If you need more expert advice along the way, don't hesitate to reach out; that's why we're here. And most importantly: don't forget to get a reliable home inspection before signing on the dotted line! Contact us for more information about getting a professional home inspection so you can buy with confidence.
Related Questions
What is a home inspection?
A home inspection is an examination of the condition of a house or apartment prior to purchase. It is conducted by a qualified and certified inspector in order to assess the condition of the property and identify any potential issues that could affect its value or function. The inspection covers things like structure, electrical systems, plumbing, heating and cooling systems as well as any health & safety concerns. Home inspections are an important step in ensuring that you are making an informed decision about your real estate purchase.
What should I do before listing my house for sale?
Before listing your house for sale, it is important to take a few simple steps that will help you maximize its value. First, make sure the exterior of the house is in good condition – this includes painting and repairing any damage. Next, clean up inside the house and declutter any unnecessary items. Finally, create curb appeal by landscaping and creating an inviting outdoor space. These steps will help you make the best impression on potential buyers and increase your chances of a successful sale.